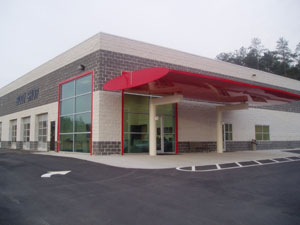 Quality repairs, Trained Technicians
Auto Body Repair & Collision Shop in Athens

The knowledgeable and friendly staff at the Heyward Allen Collision Center are ready to assist you with your collision repair needs. We offer a state-of-the-art body shop facility with factory certified technicians, trained to restore your vehicle to its pre-accident condition. Heyward Allen's collision center has the latest technology and resources available to ensure customer satisfaction every time.
Schedule an appointment using our convenient online form on the right or contact the Heyward Allen Collision Center at 706-549-7002.
We are located at
2910 Atlanta Highway,

Athens

GA
30606. You can find quick and easy
driving directions
at this link.
At the Heyward Allen Collision Center, we can repair your vehicle to the original manufacturer specifications and quality. With over 5,000 vehicles repaired in just the last few years, our technicians have the skills and experience necessary to meet these standards.
Our factory trained technicians will complete the repairs to your vehicle in a timely manner. Our written warranty is to keep the vehicle only as long as is necessary for a safe and quality repair.
Our written warranties include a lifetime guarantee on paint work and give you peace of mind that we stand behind our work.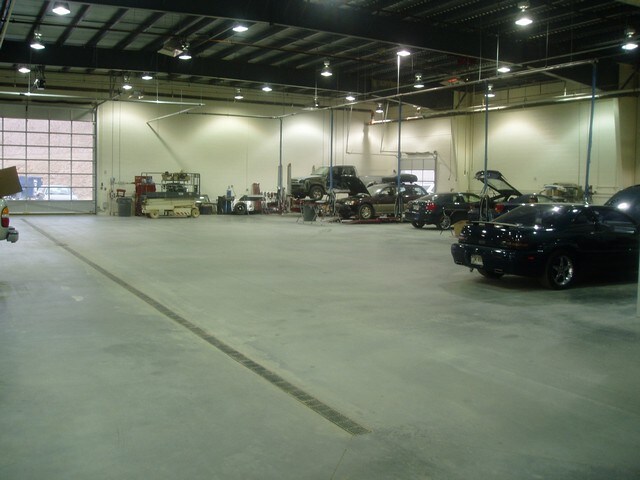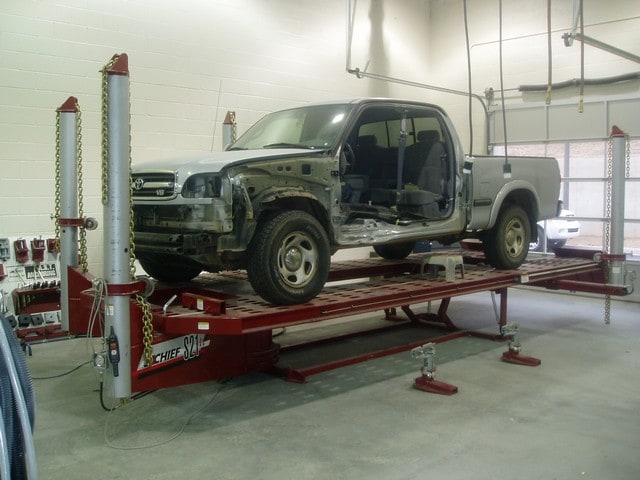 In addition, our facilities also feature:

2 Oversize heated downdraft paint booths
Dual heated downdraft prep station

S21M Chief frame machine

Velocity laser measuring system
OEM Resistance spot welder
Recycling of all paint, coolant, metals & plastics
See an example of our repair work here .

Collision Center Frequently Asked Questions (FAQ)
Q: I want to take my vehicle to Heyward Allen Collision Center but my insurance company said that I have to take it to their preferred shop. Is that true?
A: NO! You have the right to take your vehicle to the shop of your choice. It is against the law for an insurance company to tell you where to get your repairs completed.

Q: My insurance company said that if I used your shop, they would not issue a warranty. Is that true?

A: The warranty is issued by the facility that completes the repair. Heyward Allen Collision Center offers a warranty that meets or exceeds any offered by insurance companies

Q: Does your shop use new factory parts?
A: YES! Heyward Allen prefers to use new factory (OEM) parts for all repairs. Your insurance company may only pay for aftermarket (A/M), like kind and quality (LKQ), rebuilt , reconditioned or recycled (used) parts. Please check with our estimators or your insurance company if you have any questions.
Q: How long will you have my vehicle?
A: Our estimators will give you a time frame based on the initial estimate. Keep in mind that there are often hidden damages that are discovered during the repair process. This can delay repairs while waiting on additional parts and/or insurance company's approval. We make every effort to repair your vehicle as quickly as possible while doing a safe, quality repair.
Q: What do I have to pay?
A: It is the responsibility of the insurance company to pay each claim less the deductible stated in your policy, if you are using your insurance. If you are a claimant on another persons policy, they should pay the entire claim according to their guidelines. Any deductible or betterment is paid to Heyward Allen Collision Center directly.
Any additional work approved by you that is not covered by the insurance claim is also due at time of pick up.
In all situations it is the customers responsibility to provide payment at time of pick up. It could be in the form of the original insurance check, personal check, cash or credit card. Insurance checks need to be endorsed by all payees, including lien holders. Taking care of this ahead of time will prevent delays when trying to pick up your vehicle. If your repairs are completed under one of our Direct Repair Program (DRP) arrangements with an insurance company you will be asked to pay any deductible that applies and sign a document for us to receive payment from that company.
Q: What about a rental car?
If you have rental coverage on your policy your insurance company will cover the cost based on the limits stated in your policy. Check with your insurance agent on your particular details. Just because you have full coverage does not necessarily mean that you have rental car coverage.
If you are a claimant the responsible insurance company will cover your rental, Heyward Allen Toyota offers rental vehicles through the Toyota Rent-A-Car (TRAC) program. Please click here for details on the TRAC program.
For more information on the repair process you can also visit,
www.crashrepairinfo.com